2018 was one of my favorite years yet! I spent some time this morning reflecting on the past 12 months and thanking God for all of the ways He's blessed this year- it was so refreshing. It's so easy it is get caught up in all that we need/want to do and we can so quickly forget all the good that has already happened! Thinking of some of these memories truly brought a smile to my face and I wanted to share some of the highlights of my year with you here. Of course, there are a lot of (good and bad) moments that didn't make the 'gram, but here are a few of my favorites!
Started blogging FULL time! This has been a dream of mine and January 2018 was the start of that dream becoming a reality!
Anxiously watched our house get built and closed on our house in April 2018. It was the BEST feeling ever and both of our favorite parts of the year!
Had my first ever hotel collaboration! I worked with Iron Works which was so exciting for me!
Worked with Forever 21 for a Valentine's Day collaboration! I had been wanting to work with them for so long and this was definitely a pinch-me moment!
One of my favorite photos ever! Don't know why, it just feels so "ME" ;)
Visited Chicago and met one of my good friends, Ali Stone!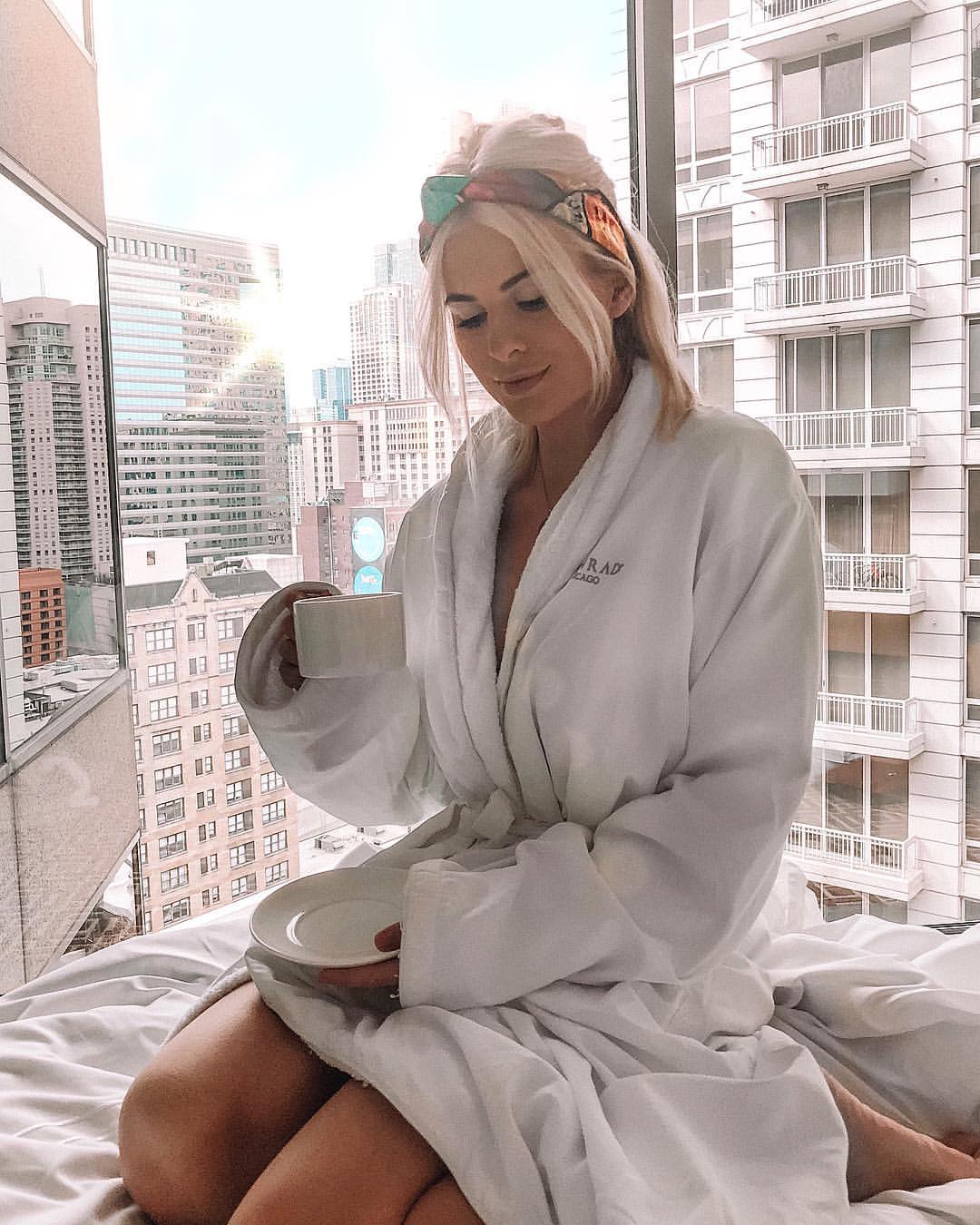 Finally closed on our house in April!!! Posted my first pic in our new house an LOL because it looks so empty.
Helped cover the REV Indy event for the Indy 500! It was soooo fun!
Celebrated our 3 year anniversary in VEGAS!!! It was my first time in Las Vegas and I loved it!
Set up my dream office #hearteyes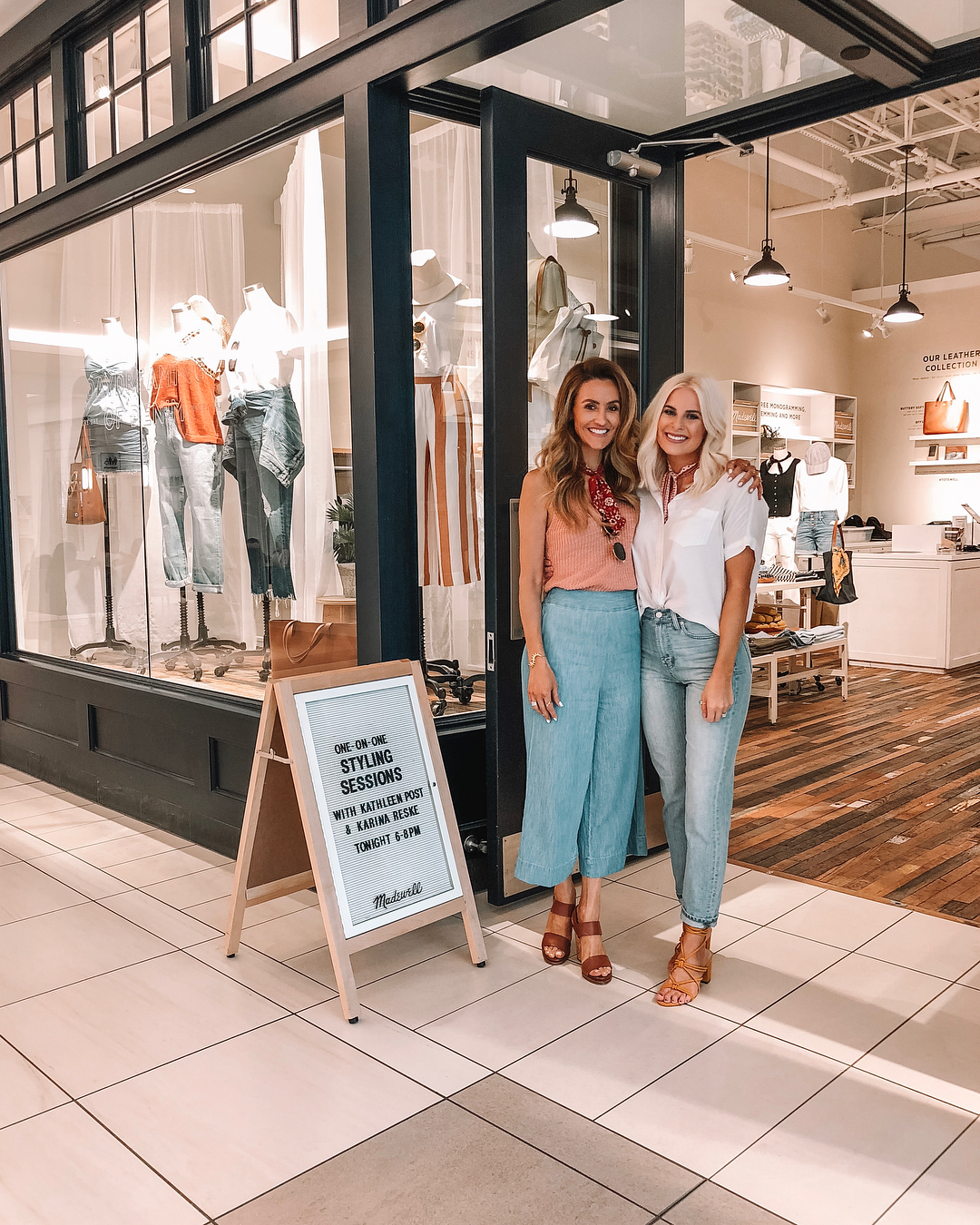 Hosted an event at Madewell with Karina and got to meet so many of you lovely people!
Visited Hilton Head Island for the first time on a family vacation with my family! It was really hot. But fun.
Visited Chicago with Karina for a collaboration with Blackstone Hotel.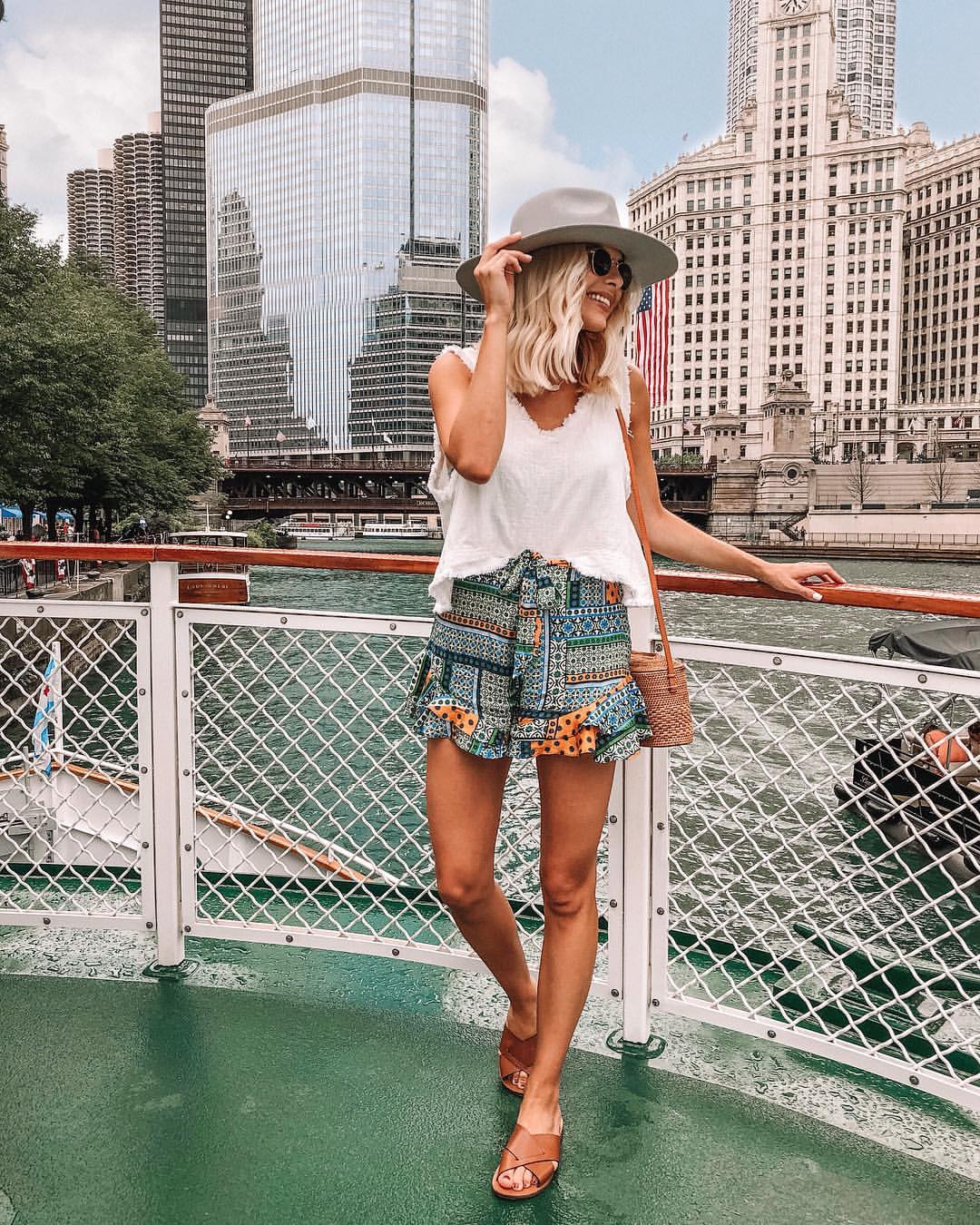 Got all fancy for Zoobilation
Visited Kure Beach, NC for a family vacation with Cort's family!
Set up my dream patio! Well, my dream patio would be a lot bigger than this, but I made the most of this space!
Made a fool out of myself for a collaboration with Sephora and loved every second of it!
Had my first collaboration with Urban Outfitters- another dream brand!
Hosted an amazing event at 8 Fifteen with Karina and Beth!
Had the BEST time at NYFW with these girls!
Went to Taylor Swift for my bday and it was the BEST!!!
Had the most incredible trip to Aurora, NY with the MacKenzie-Childs and LVPR team and these amazing girls!
Went on the trip of a lifetime to Paris with my man!
And went to Disney Paris!
Went on a "camping" trip with some friends from my church group. It was the perfect fall weekend and we made so many memories.
Fully enjoyed Indiana during my favorite season and took LOTS of leaf pics :)
Worked with Levi's which is a DREAM brand. Another pinch me moment!
Dressed up as Sandy and Danny for Halloween!
Reached 100K followers on Instagram and celebrated this HUGE milestone!!!! Such a dream come true!
Decked the halls for Christmas!
My most liked photo of all time!
Ended the year with a fun weekend trip to Chicago!
Thanks so much for following along with me this year! It was truly one of my favorite years of my life and I feel so blessed and thankful! Of course there are many other highlights that weren't captured with a camera. I grew closer to God, I made so many memories with friends, I developed in my confidence, fell more in love with my husband, hired an assistant (woohoo!), cherished time with family, and I learned a lot about myself. Thank you so much for all of your love and support. I'm so so SO excited for 2019! Let's do this!