I receive so many DM's from you all asking where you should go when you visit LA. One place I have loved exploring is Venice! You could easily spend a whole day walking around Abbot Kinney and Rose just eating, shopping, drinking, exploring, and taking pics ;) Today, I'm going to walk you through a few of my favorite spots in Venice- be sure to check some of them out if you visit LA and let me know what you think!
Moon Juice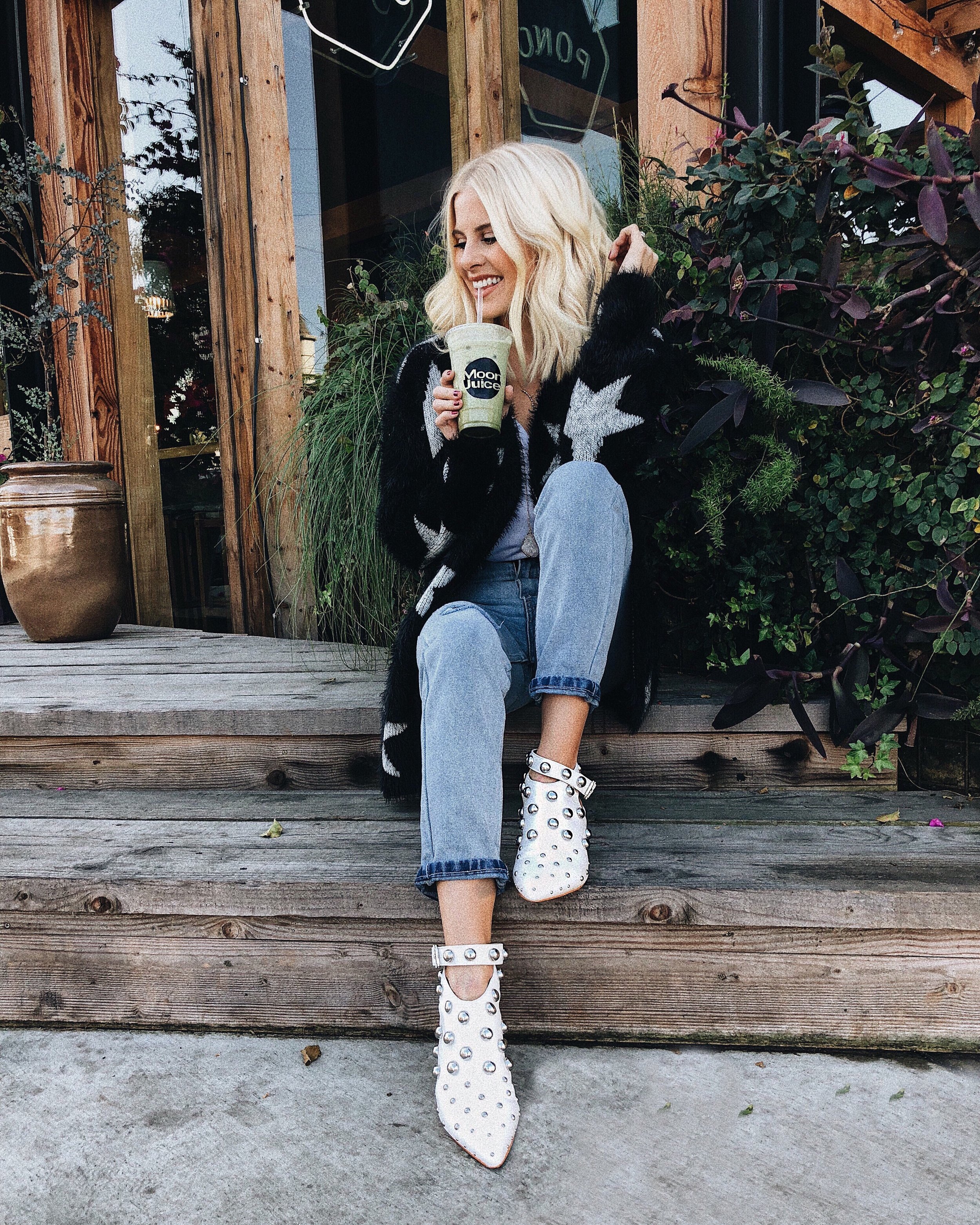 Moon Juice is the cutest, healthiest, and most charming little juice shop in town. They have plant- based products that aim at healing your body from within- oh and they also taste amazing! I loveee their organic pressed juices, smoothies, lattes, matcha, and D U S T S! You have to get a dust in your drink when you go to Moon Juice or pick up a jar of Dust to take home! Moon Dusts are blends of adaptogens, superherbs, and minerals designed to enhance your wellness throughout the day. Each blend is expertly and intentionally formulated to enhance a specific aspect of your life. Example: Brain Dust, Power Dust, Beauty Dust etc. So cool! They even have a whole Moon Juice cook book!
Some of my all-time favorite beauty products are from Smashbox and their Venice store is so cute! It's actually set up to feel like a giant photo studio! They have a ton of makeup services and you truly feel like you're a celebrity on set when you're getting your makeup done! Their studio has everything you need to get a new headshot or take some fun selfies. There's also a sparkly lip-shaped swing, a 3-D lipstick printer, and a build-your-own gloss bar- so fun!! Some of my favorite products are the Photo Finish Foundation Primer, Full Exposure Mascara, and the 24 Hour Shadow Primer!
Most people know Pressed Juicery for their juices (which are amazing) BUT have you tried Pressed Juicery Freeze?! You will be blown away at how amazing it is. Here's the scoop: Freeze is a soft-serve frozen treat that uses only juices from fruits and vegetables, almonds and coconuts. It's a vegan, gluten-free and dairy-free dessert made from the same ingredients found in their most-loved juice flavors. The first time I ever tried it, I honestly did not think it would taste as good as it did. I quickly became HOOKED and would pick it up about once a week. It's so healthy and you don't feel bad after eating it but it totally satisfies your sweet tooth! And obviously, they have a ton of yummy pressed juices- my favorites are Greens 2, Vanilla Almond, Citrus 2, and Golden Milk.
These mouth watering donuts will have you falling in love at first bite. They are made fresh starting at 3 am every day and you can taste the freshness as they literally melt in your mouth (not exaggerating). They have fun unique flavors and always come out with new seasonal flavors- my all time favorite are Blueberry Bourbon Basil, Buttermilk Old Fashion, and Raspberry Rosemary Buttermilk. SO GOOD. Don't leave Venice without trying one!
I feel like my mind was blown after 5 minutes in Saje. I've heard of essential oils before, but never truly understood the benefits. Their whole mission is to introduce people the power of 100% natural, plant-derived wellness products. Saje offers natural skin care, body care, home products, and essential oils. I got to try out their Pocket Farmacy and learn about the uses for each oil blend. I put the Peppermint Halo on my neck and within minutes felt the tension go away. Amazing! I'm so excited to try out my new diffuser and learn even more about essential oils!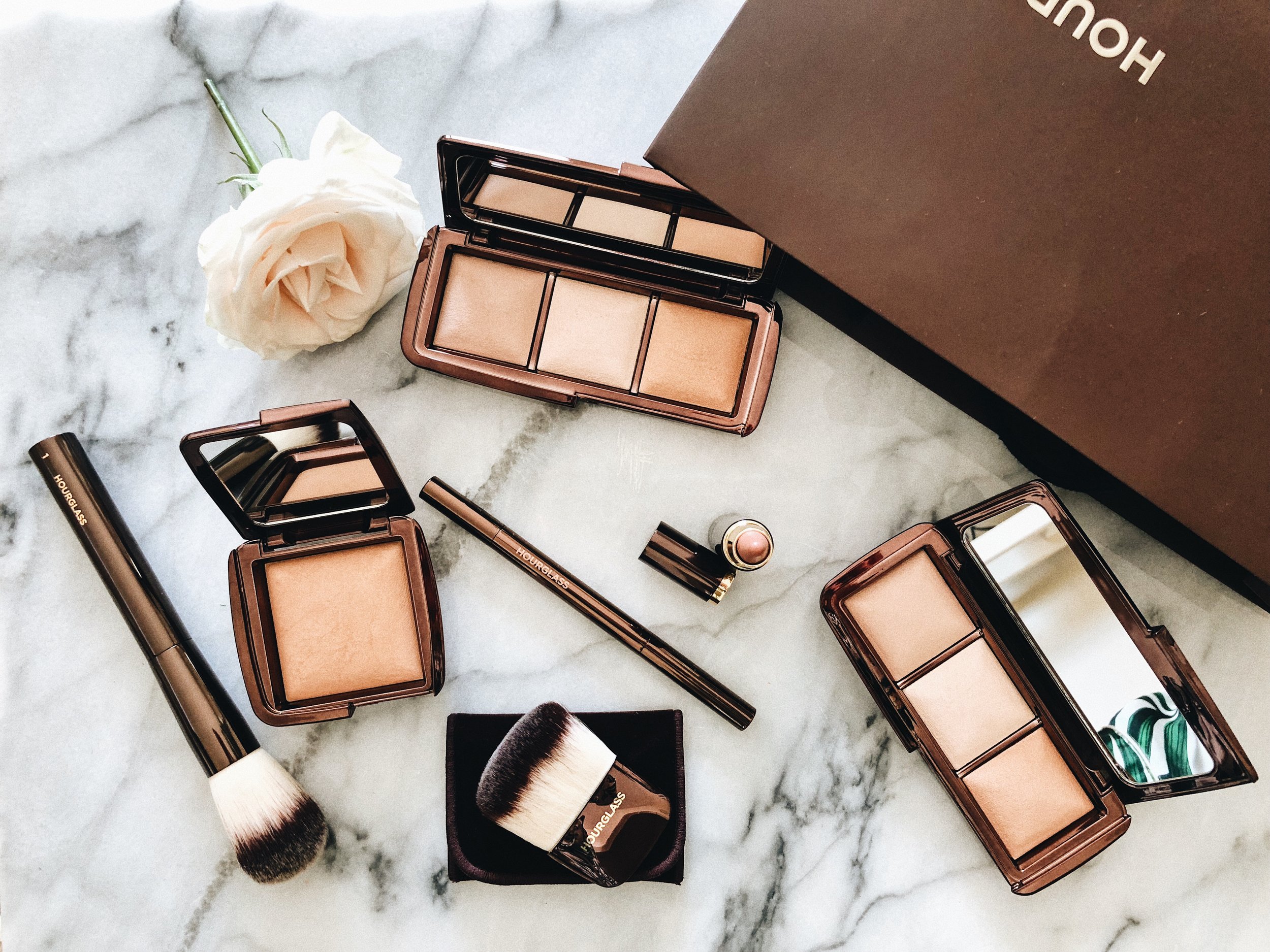 Hourglass isn't your average makeup store, it's truly a luxury experience. We met with Lissy and Katy and they were SO knowledgeable about the product. I love how they have a highly curated selection of products so you don't feel overwhelmed by all the options. I was in love with their whole Ambient Lighting collection- they have the perfect highlighters, blushes, and bronzers that give you a gorgeous glow without being too sparkly or shimmery. I loved the Girl Lip Stylo collection- the colors are gorgeous BUT they also have empowering names for all of the shades! ALSO- majority of their products are vegan and they will be 100% vegan by 2020!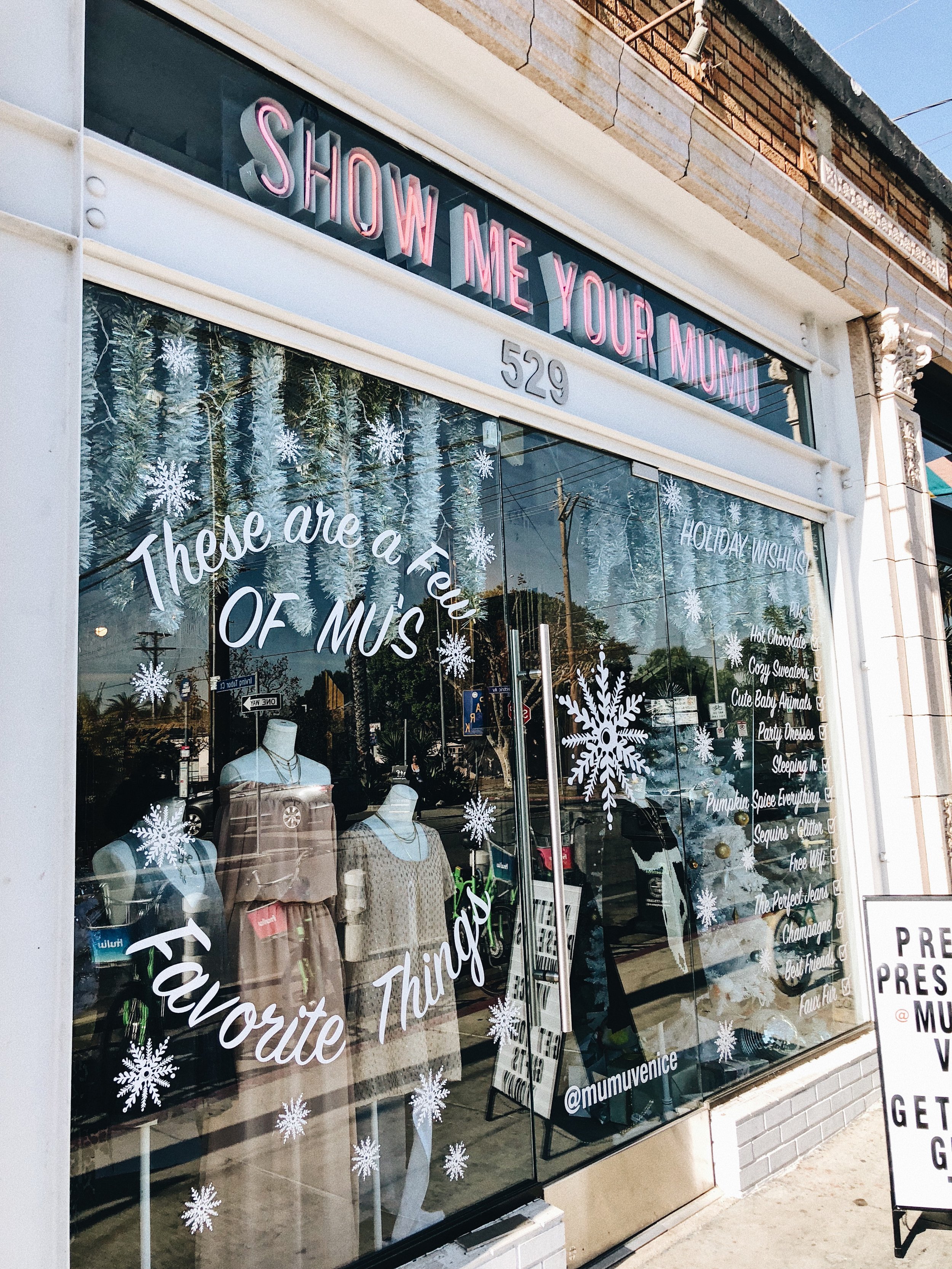 Well, you guys already know I love this store and if you follow me on Instagram, you've seen me post a ton of their styles. They have the best on-trend styles with a boho twist. Their store on Abbot Kinney is so cute and they have a ton of options online as well! It's easily become one of my favorite stores and you have to check out their cute pieces!
If you're looking for cute home decor, fun trinkets, clever souvenirs, gorgeous succulents, or tiny cacti... Grow is the place to go. I always stop by when I'm in Venice and walk out with some sort of super cute trinket that I didn't know I needed. They literally have it ALL here. Be sure to stop by and pick up something cute during your trip!
Tumbleweed & Dandylion makes the yummiest, handcrafted, soy candles with the most unique scents. They also offer custom home furnishings and home decor that are all handcrafted in America. When you walk in, you'll feel right at home with their cute decor and cozy set up.
It's worth the hype guys. Butcher's Daughter is a plant-based restaurant, cafe, and juicery... and yes it's healthy but it's also so good! Definitely try their Avocado toast and get a juice flight (because picking just one is too hard). It's such a gorgeous space that's bright and airy and makes for cute Instagrams... :)
Gjelina has the best pizza, hands down. Cort and I have been to Gjelina for a handful of date nights and we are amazed every time. Also try their mushroom toast! Sounds kind of weird but it's so good (and I don't even like mushrooms!). Try to get a reservation because it fills up F A S T. We love to sit outside on the back patio on a warm night. If you can't get a reservation and don't want to wait for two hours, go next door to GTA (Gjelina Take Away). It's Gjelina's sister store that serves many of the same menu items with no wait. We stumbled upon it when we couldn't get into Gjelina's one evening and we were STARVING, so we ended up going to GTA and grabbing pizza to eat right outside! It was perfect and tastes the exact same!
The best coffee and cappuccinos in Venice! They have a cute outdoor seating area but the inside has a cool industrial feel as well. We've gone out of our way so many mornings just so we can grab a cup from Intelligentsia! Always worth it!
Other favorites:
Venice Whaler- fun dive bar with a gorgeous view of the ocean
Jeni's Ice cream- the BEST ice cream! My fav is Salted Peanut Butter with Chocolate Flecks.
Tocaya Organica- amazing tacos and guac!
Cafe Gratitude- Plant based restaurant with the BEST bowls!
Cerveteca- Amazing Mexican with the BEST margs!